Last day to enter my $880 Nordstrom giveaway – enter at the bottom of this post!
I've had a couple questions about what I ordered from the Nordstrom Anniversary Sale so I wanted to share a quick haul post!  While it is still Early Access right now, on Friday the sale opens up to the public!  It will mostly likely be mayhem, so I would suggest shopping early and adding these items your wishlist so you can quickly checkout when the floodgates open.  🙂

For all items that I purchased during the #NSale, it is marked with an asterisk (*).
Faux Fur Vest *
Olive Shirt (old, similar *)
Distressed Jeans *
Studded Flats (15% off w/ OURS15)
Leopard Clutch
Kendra Scott Earrings (in white mother of pearl/gold)
Aviator Sunglasses (50% off!)
This
faux fur vest
is what I've been looking for in a fur vest for years!  The cream coloring is perfect and the fur is warm without looking bulky.  Although I typically size up when wearing Topshop, I actually stayed with my typical size for this one (size 2 / US 0).  I'm actually fairly confident that this vest will be selling out before the sale is over!

The collar is also designed so that it can stand up and I think it just adds a bit of extra "coolness" to it!

(a snapshot shared on my IG when I was laying in bed with Dylan one afternoon when he woke up from his nap too early…)
AG Distressed Jeans in 16 Year Swapmeet (more sizes here)
These are also the same jeans that I'm wearing in the pictures above with the
fur vest
.  I first
"discovered" this brand
when I was pregnant and I have been sold on them since!  I actually have been still wearing
those maternity jeans
even now that I'm postpartum just because I loved the distressing and how they fit so much!  The lighter wash is my favorite and the fabric is just so buttery soft.  I'm wearing them here without any alterations — the distressed knees hit me perfectly (so hard to find in non-petite styles) while the length is a little bit long on me (I'm 5′ tall).  I personally don't mind a bit of scrunching at the bottom and can fold them up too when pairing them with ankle boots.  While the jeans are a bit on the pricier side, it's a win if you consider the cost savings in alterations!
I've owned these Valentino look-a-like studded sandals for a few months now and they are one of my go-to shoes whenever I'm feeling too lazy for heels yet still want to look stylish.  I can't believe they're marked down to less than $60 right now!  Seriously considering picking it up in the
leopard haircalf shade
…
I also just ordered this plaid popover top today!  Plaid shirts are a go-to when it comes to layering in colder weather (it would be awesome even under the
faux fur vest
above!) so I have no doubt it'll be a staple.  
I'll be picking it up from the store tomorrow so I'll share a little update once I try it on!
See
this post
for full details!
Beauty Faves
Clarisonic Mia
NeuLash Lash Enhancing Serum
evian Facial Water Spray
A few of my beauty favorites are also included in this sale!  First off, if you don't have a
Clarisonic
, you need one.  It's seriously been a game changer for my face — I use it every night religiously to clean off my makeup and it helps my serums / lotions soak in better too.
NeuLash
is a lash serum that I've been using for several years now.  I took a break when I was pregnant as it's not pregnancy-safe but I just started it up again a few weeks ago and am seeing noticeable growth in my lashes again!  It's on sale for such a great value right now!
evian Facial Water Spray
is another product I've been using for months now.  I use it every night after I wash my face with my Clarisonic and before I apply my serums as it helps balance the pH in my skin.  It goes on in a super fine mist so I also will use it to refresh my makeup in the afternoon if I have plans in the evening.  The cooling spray feels so wonderful especially in the summertime!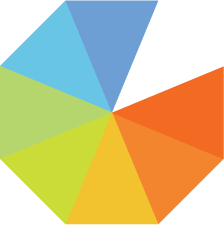 Enter Competition
Let me know what your favorite item is and/or what you're picking up from the sale!
Shop This Post:
!function(doc,s,id){ var e, p; if(!doc.getElementById(id)) { e = doc.createElement(s); e.id = id; p = '//shopsensewidget.shopstyle.com/widget-script.js'; var cb = new Date().getTime(); p += '?cb=' + cb; e.src = p; doc.body.appendChild(e); } if(typeof window.ss_shopsense === 'object'){ if(doc.readyState === 'complete'){ window.ss_shopsense.init(); } } }(document, 'script', 'shopsensewidget-script');
P.S. In case you missed it:
#c9-button, #c9-button *, #c9-popup, #c9-popup * {
-webkit-box-sizing: border-box; box-sizing: content-box;
}
#c9-button {
right: 10px;
position: fixed;
cursor: pointer;
z-index: 10000;
text-decoration: none;
user-select: none;
transition: top 0.3s, bottom 0.3s, left 0.3s, right 0.3s, background 0.3s, width 0.3s, opacity 0.3s; -moz-transition: top 0.3s, bottom 0.3s, left 0.3s, right 0.3s, background 0.3s, width 0.3s, opacity 0.3s; -webkit-transition: top 0.3s, bottom 0.3s, left 0.3s, right 0.3s, background 0.3s, width 0.3s, opacity 0.3s; -o-transition: top 0.3s, bottom 0.3s, left 0.3s, right 0.3s, background 0.3s, width 0.3s, opacity 0.3s; -ms-transition: top 0.3s, bottom 0.3s, left 0.3s, right 0.3s, background 0.3s, width 0.3s, opacity 0.3s;
font-family: helvetica, sans-serif;
}
#c9-remover {
top: 0;
right: 0;
padding: 2px 2px 2px 2px;
position: absolute;
line-height: 0.7;
font-size: 16px;
height: auto;
text-shadow: 0 -1px 1px rgba(0,0,0,0.5);
opacity: 0.6;
-ms-filter:"progid:DXImageTransform.Microsoft.Alpha(Opacity=60)";
filter: alpha(opacity=60);
z-index: 10001;
text-decoration: none;
}
#c9-popup {
position: fixed;
left: 50%;
width: 540px;
padding: 5px;
margin-left: -270px;
background: #999;
background: rgba(255,255,255,0.5);
opacity: 0.1;
z-index: 30000;
transition: all 0.3s; -moz-transition: all 0.3s; -webkit-transition: all 0.3s; -o-transition: all 0.3s; -ms-transition: all 0.3s;
}
#c9-popup iframe {
border: none;
height: 101%;
width: 540px;
background: white;
margin: 0 !important;
}
#c9-popup.c9-shown {
opacity: 1;
}
#c9-button .c9-button-content.c9-plain, #c9-button .c9-button-content.c9-default {
white-space: nowrap;
}
#c9-blocker {
opacity: 0;
background: black;
transition: opacity 0.3s; -moz-transition: opacity 0.3s; -webkit-transition: opacity 0.3s; -o-transition: opacity 0.3s; -ms-transition: opacity 0.3s;
background: -webkit-radial-gradient(50% 50%, ellipse closest-corner, rgba(0,0,0,0.45) 1%, rgba(0,0,0,0.8) 100%);
background: -moz-radial-gradient(50% 50%, ellipse closest-corner, rgba(0,0,0,0.45) 1%, rgba(0,0,0,0.8) 100%);
background: -ms-radial-gradient(50% 50%, ellipse closest-corner, rgba(0,0,0,0.45) 1%, rgba(0,0,0,0.8) 100%);
background: radial-gradient(50% 50%, ellipse closest-corner, rgba(0,0,0,0.45) 1%, rgba(0,0,0,0.8) 100%);
height: 100%;
left: 0;
position: fixed;
cursor: pointer;
top: 0;
width: 100%;
z-index: 29999;
display: none;
}
#c9-close-blocker {
position: fixed;
top: 0;
right: 0;
height: 28px;
width: 24px;
font-size: 26px;
line-height: 28px;
color: #999;
text-decoration: none;
cursor: pointer;
}
#c9-close-blocker:hover {
color: #ddd;
}
#c9-popup #c9-close-blocker {
top: 5px;
right: -7px;
}
#c9-blocker.c9-shown {
-ms-filter:"progid:DXImageTransform.Microsoft.Alpha(Opacity=80)";
filter: alpha(opacity=80);
opacity: 0.8;
display: block;
}
#c9-button.c9-bottom-left {
left: 10px;
right: auto;
}
#c9-button.c9-top-right {
bottom: auto;
}
#c9-button.c9-top-left {
left: 10px;
right: auto;
bottom: auto;
}
#c9-button.c9-center-right {
top: 50%;
bottom: auto;
right: 0;
}
#c9-button.c9-center-left {
top: 50%;
bottom: auto;
right: auto;
left: 0;
}
/* Shared text button styles */
#c9-button.c9-center-right.c9-default, #c9-button.c9-center-right.c9-plain {
transform: rotate(-90deg); -moz-transform: rotate(-90deg); -webkit-transform: rotate(-90deg); -ms-transform: rotate(-90deg);
transform-origin: right bottom; -webkit-transform-origin: right bottom; -ms-transform-origin: right bottom;
}
#c9-button.c9-center-left.c9-default, #c9-button.c9-center-left.c9-plain {
transform: rotate(90deg); -moz-transform: rotate(90deg); -webkit-transform: rotate(90deg); -ms-transform: rotate(90deg);
transform-origin: left bottom; -webkit-transform-origin: left bottom; -ms-transform-origin: left bottom;
}
/* Remover base styles */
#c9-remover:hover {
-ms-filter:"progid:DXImageTransform.Microsoft.Alpha(Opacity=80)";
filter: alpha(opacity=80);
opacity: 0.8;
}
/* default styles */
#c9-button.c9-default {
border-top: 6px solid transparent;
border-left: 6px solid transparent;
border-right: 6px solid transparent;
background: #aaa;
background: none repeat scroll 0 0 rgba(0, 0, 0, 0.3);
border-radius: 15px 15px 0 0;
}
#c9-button.c9-default.c9-top-left, #c9-button.c9-default.c9-top-right {
top: -32px;
bottom: auto;
}
#c9-button.c9-default.c9-top-left.c9-shown, #c9-button.c9-default.c9-top-right.c9-shown {
top: 0;
}
#c9-button.c9-default.c9-bottom-left, #c9-button.c9-default.c9-bottom-right {
bottom: -32px;
}
#c9-button.c9-default.c9-bottom-left.c9-shown, #c9-button.c9-default.c9-bottom-right.c9-shown {
bottom: 0;
}
#c9-button.c9-default.c9-center-left {
left: -32px;
}
#c9-button.c9-default.c9-center-left.c9-shown {
left: 0;
}
#c9-button.c9-default.c9-center-right {
right: -32px;
}
#c9-button.c9-default.c9-center-right.c9-shown {
right: 0;
}
#c9-button.c9-default #c9-button-content {
border-radius: 10px 10px 0 0;
background: #F6F6F6;
color: #666;
display: block;
padding: 6px 12px;
height: 20px;
line-height: 22px;
font-size: 16px;
font-weight: bold;
text-align: center;
}
#c9-button.c9-default:hover {
background: none repeat scroll 0 0 rgba(0, 0, 0, 0.2);
}
#c9-button.c9-top-left.c9-default, #c9-button.c9-top-right.c9-default {
border-top-width: 0;
border-bottom: 6px solid transparent;
border-left: 6px solid transparent;
border-right: 6px solid transparent;
border-radius: 0 0 15px 15px;
}
#c9-button.c9-top-left.c9-default #c9-button-content, #c9-button.c9-top-right.c9-default #c9-button-content {
border-radius: 0 0 10px 10px;
}
#c9-button.c9-default #c9-remover {
width: 0;
transition: opacity 0.3s, width 0.3s;
opacity: 0;
top: 6px;
position: absolute;
right: 5px;
background: #aaa;
height: 20px;
text-align: center;
color: white;
border-radius: 7px;
line-height: 20px;
text-shadow: 0 1px 1px rgba(0,0,0,0.2);
overflow: hidden;
padding: 0;
text-decoration: none;
}
#c9-button.c9-default #c9-remover:hover {
color: white;
}
#c9-button.c9-default.c9-removable #c9-button-content {
padding-left: 18px;
padding-right: 18px;
transition: padding 0.3s; -moz-transition: padding 0.3s; -webkit-transition: padding 0.3s; -o-transition: padding 0.3s; -ms-transition: padding 0.3s;
}
#c9-button.c9-default.c9-removable:hover #c9-button-content {
padding-left: 6px;
padding-right: 30px;
}
#c9-button.c9-default.c9-removable:hover #c9-remover {
-ms-filter:"progid:DXImageTransform.Microsoft.Alpha(Opacity=50)";
filter: alpha(opacity=50);
opacity: 0.5;
width: 20px;
}
#c9-button.c9-default.c9-removable #c9-remover:hover {
-ms-filter:"progid:DXImageTransform.Microsoft.Alpha(Opacity=80)";
filter: alpha(opacity=80);
opacity: 0.8;
color: white
}
/* Plain styles */
#c9-button.c9-plain {
background: #cf4647;
font-weight: bold;
font-size: 20px;
text-align: center;
text-decoration: none;
color: white;
display: block;
height: 50px;
line-height: 50px;
bottom: -50px;
}
#c9-button.c9-plain #c9-button-content {
height: 50px;
line-height: 50px;
display: block;
padding: 0 10px;
}
#c9-button.c9-plain.c9-top-left, #c9-button.c9-plain.c9-top-right {
top: -50px;
bottom: auto;
}
#c9-button.c9-plain.c9-top-left.c9-shown, #c9-button.c9-plain.c9-top-right.c9-shown {
top: 0;
}
#c9-button.c9-plain.c9-bottom-left.c9-shown, #c9-button.c9-plain.c9-bottom-right.c9-shown{
bottom: 0;
}
#c9-button.c9-plain.c9-center-left {
left: -50px;
}
#c9-button.c9-plain.c9-center-left.c9-shown {
left: 0;
}
#c9-button.c9-plain.c9-center-right {
right: -50px;
}
#c9-button.c9-plain.c9-center-right.c9-shown {
right: 0;
}
#c9-button.c9-plain:hover {
-ms-filter:"progid:DXImageTransform.Microsoft.Alpha(Opacity=90)";
filter: alpha(opacity=90);
opacity: 0.9;
}
#c9-button.c9-plain.c9-top-right, #c9-button.c9-plain.c9-bottom-right {
right: 0;
}
#c9-button.c9-plain.c9-top-left, #c9-button.c9-plain.c9-bottom-left {
left: 0;
right: auto;
}
#c9-button.c9-plain #c9-remover:hover {
color: white;
}
/* Image styles */
#c9-button.c9-image {
opacity: 0;
}
#c9-button.c9-image.c9-shown {
opacity: 1;
}
#c9-button.c9-image #c9-remover {
display: none;
}
#c9-button.c9-image:hover #c9-remover {
display: block;
}
#c9-button.c9-image.c9-top-right, #c9-button.c9-image.c9-bottom-right {
right: 0;
}
#c9-button.c9-image.c9-top-left, #c9-button.c9-image.c9-bottom-left {
left: 0;
right: auto;
}
#c9-button.c9-image.c9-bottom-left, #c9-button.c9-image.c9-bottom-right {
bottom: 0;
}
#c9-button.c9-image.c9-top-left, #c9-button.c9-image.c9-top-right {
top: 0;
}
#c9-button.c9-image #c9-remover:hover {
color: white;
}
/* Embed button */
html body .w-entry-button {
outline: none;
overflow: hidden;
display: block;
visibility: visible !important;
background-image: -webkit-linear-gradient(#28a0e5, #015e94);
background-image: -moz-linear-gradient(#28a0e5, #015e94);
background-image: -ms-linear-gradient(#28a0e5, #015e94);
background-image: -o-linear-gradient(#28a0e5, #015e94);
background-image: linear-gradient(#28a0e5, #015e94);
-webkit-font-smoothing: antialiased;
border: 0;
padding: 1px;
text-decoration: none;
-moz-border-radius: 5px;
-webkit-border-radius: 5px;
border-radius: 5px;
-moz-box-shadow: 0 1px 0 rgba(0,0,0,0.2);
-webkit-box-shadow: 0 1px 0 rgba(0,0,0,0.2);
box-shadow: 0 1px 0 rgba(0,0,0,0.2);
-webkit-touch-callout: none;
-webkit-tap-highlight-color: transparent;
-moz-user-select: none;
-khtml-user-select: none;
-webkit-user-select: none;
-ms-user-select: none;
-o-user-select: none;
user-select: none;
cursor: pointer;
position: relative;
margin: 10px auto;
width: 225px;
text-align: center;
}
html body .w-entry-button.w-entry-button-unbranded .w-entry-button-inner {
padding: 0 12px;
}
html body .w-entry-button.w-entry-button-unbranded .w-entry-incentive-icon-inner {
display: none;
}
html body .w-entry-button.w-entry-button-unbranded .w-entry-button-inner {
text-indent: 0;
}
html body .w-entry-button::-moz-focus-inner {
border: 0;
padding: 0;
}
html body .w-entry-button .w-entry-button-inner {
display: block;
position: relative;
padding: 0 12px 0 8px;
height: 36px;
line-height: 35px;
background: #1275ff;
background-image: -webkit-linear-gradient(#7dc5ee, #008cdd 85%, #30a2e4);
background-image: -moz-linear-gradient(#7dc5ee, #008cdd 85%, #30a2e4);
background-image: -ms-linear-gradient(#7dc5ee, #008cdd 85%, #30a2e4);
background-image: -o-linear-gradient(#7dc5ee, #008cdd 85%, #30a2e4);
background-image: linear-gradient(#7dc5ee, #008cdd 85%, #30a2e4);
font-size: 18px;
color: #fff;
font-weight: bold;
font-family: "Helvetica Neue", Helvetica, Arial, sans-serif;
text-shadow: 0 -1px 0 rgba(0,0,0,0.25);
-moz-box-shadow: inset 0 1px 0 rgba(255,255,255,0.25);
-webkit-box-shadow: inset 0 1px 0 rgba(255,255,255,0.25);
box-shadow: inset 0 1px 0 rgba(255,255,255,0.25);
-moz-border-radius: 4px;
-webkit-border-radius: 4px;
border-radius: 4px;
text-indent: 12px;
left: auto;
top: auto;
width: auto;
}
html body .w-entry-button .w-entry-button-inner * { /* mangled span override */
display: inline;
left: auto;
top: auto;
position: static;
width: auto;
height: auto;
background: none;
}
html body a.w-entry-button:active {
background: #005d93;
}
html body a.w-entry-button:active .w-entry-button-inner {
color: #eee;
background: #008cdd;
background-image: -webkit-linear-gradient(#008cdd, #008cdd 85%, #239adf);
background-image: -moz-linear-gradient(#008cdd, #008cdd 85%, #239adf);
background-image: -ms-linear-gradient(#008cdd, #008cdd 85%, #239adf);
background-image: -o-linear-gradient(#008cdd, #008cdd 85%, #239adf);
background-image: linear-gradient(#008cdd, #008cdd 85%, #239adf);
-moz-box-shadow: inset 0 1px 0 rgba(0,0,0,0.1);
-webkit-box-shadow: inset 0 1px 0 rgba(0,0,0,0.1);
box-shadow: inset 0 1px 0 rgba(0,0,0,0.1);
}
html body a.w-entry-button .w-entry-incentive-icon {
z-index: 1;
float: left;
border-right: solid 1px #1682C0;
text-indent: 0px;
}
html body a.w-entry-button .w-entry-incentive-icon-inner {
float: left;
border-right: solid 1px #8CC2E2;
padding-right: 8px;
position: relative;
width: 22px;
height: 36px;
}
html body a.w-entry-button .w-entry-incentive-icon img {
height: 22px;
width: 22px;
top: 7px;
padding: 0;
position: relative;
z-index:1;
vertical-align: top;
max-width: none;
max-height: none;
display: block;
}
#c9-button, #c9-button *, #c9-popup, #c9-popup * {
-webkit-box-sizing: border-box; box-sizing: content-box;
}
#c9-button {
right: 10px;
position: fixed;
cursor: pointer;
z-index: 10000;
text-decoration: none;
user-select: none;
transition: top 0.3s, bottom 0.3s, left 0.3s, right 0.3s, background 0.3s, width 0.3s, opacity 0.3s; -moz-transition: top 0.3s, bottom 0.3s, left 0.3s, right 0.3s, background 0.3s, width 0.3s, opacity 0.3s; -webkit-transition: top 0.3s, bottom 0.3s, left 0.3s, right 0.3s, background 0.3s, width 0.3s, opacity 0.3s; -o-transition: top 0.3s, bottom 0.3s, left 0.3s, right 0.3s, background 0.3s, width 0.3s, opacity 0.3s; -ms-transition: top 0.3s, bottom 0.3s, left 0.3s, right 0.3s, background 0.3s, width 0.3s, opacity 0.3s;
font-family: helvetica, sans-serif;
}
#c9-remover {
top: 0;
right: 0;
padding: 2px 2px 2px 2px;
position: absolute;
line-height: 0.7;
font-size: 16px;
height: auto;
text-shadow: 0 -1px 1px rgba(0,0,0,0.5);
opacity: 0.6;
-ms-filter:"progid:DXImageTransform.Microsoft.Alpha(Opacity=60)";
filter: alpha(opacity=60);
z-index: 10001;
text-decoration: none;
}
#c9-popup {
position: fixed;
left: 50%;
width: 540px;
padding: 5px;
margin-left: -270px;
background: #999;
background: rgba(255,255,255,0.5);
opacity: 0.1;
z-index: 30000;
transition: all 0.3s; -moz-transition: all 0.3s; -webkit-transition: all 0.3s; -o-transition: all 0.3s; -ms-transition: all 0.3s;
}
#c9-popup iframe {
border: none;
height: 101%;
width: 540px;
background: white;
margin: 0 !important;
}
#c9-popup.c9-shown {
opacity: 1;
}
#c9-button .c9-button-content.c9-plain, #c9-button .c9-button-content.c9-default {
white-space: nowrap;
}
#c9-blocker {
opacity: 0;
background: black;
transition: opacity 0.3s; -moz-transition: opacity 0.3s; -webkit-transition: opacity 0.3s; -o-transition: opacity 0.3s; -ms-transition: opacity 0.3s;
background: -webkit-radial-gradient(50% 50%, ellipse closest-corner, rgba(0,0,0,0.45) 1%, rgba(0,0,0,0.8) 100%);
background: -moz-radial-gradient(50% 50%, ellipse closest-corner, rgba(0,0,0,0.45) 1%, rgba(0,0,0,0.8) 100%);
background: -ms-radial-gradient(50% 50%, ellipse closest-corner, rgba(0,0,0,0.45) 1%, rgba(0,0,0,0.8) 100%);
background: radial-gradient(50% 50%, ellipse closest-corner, rgba(0,0,0,0.45) 1%, rgba(0,0,0,0.8) 100%);
height: 100%;
left: 0;
position: fixed;
cursor: pointer;
top: 0;
width: 100%;
z-index: 29999;
display: none;
}
#c9-close-blocker {
position: fixed;
top: 0;
right: 0;
height: 28px;
width: 24px;
font-size: 26px;
line-height: 28px;
color: #999;
text-decoration: none;
cursor: pointer;
}
#c9-close-blocker:hover {
color: #ddd;
}
#c9-popup #c9-close-blocker {
top: 5px;
right: -7px;
}
#c9-blocker.c9-shown {
-ms-filter:"progid:DXImageTransform.Microsoft.Alpha(Opacity=80)";
filter: alpha(opacity=80);
opacity: 0.8;
display: block;
}
#c9-button.c9-bottom-left {
left: 10px;
right: auto;
}
#c9-button.c9-top-right {
bottom: auto;
}
#c9-button.c9-top-left {
left: 10px;
right: auto;
bottom: auto;
}
#c9-button.c9-center-right {
top: 50%;
bottom: auto;
right: 0;
}
#c9-button.c9-center-left {
top: 50%;
bottom: auto;
right: auto;
left: 0;
}
/* Shared text button styles */
#c9-button.c9-center-right.c9-default, #c9-button.c9-center-right.c9-plain {
transform: rotate(-90deg); -moz-transform: rotate(-90deg); -webkit-transform: rotate(-90deg); -ms-transform: rotate(-90deg);
transform-origin: right bottom; -webkit-transform-origin: right bottom; -ms-transform-origin: right bottom;
}
#c9-button.c9-center-left.c9-default, #c9-button.c9-center-left.c9-plain {
transform: rotate(90deg); -moz-transform: rotate(90deg); -webkit-transform: rotate(90deg); -ms-transform: rotate(90deg);
transform-origin: left bottom; -webkit-transform-origin: left bottom; -ms-transform-origin: left bottom;
}
/* Remover base styles */
#c9-remover:hover {
-ms-filter:"progid:DXImageTransform.Microsoft.Alpha(Opacity=80)";
filter: alpha(opacity=80);
opacity: 0.8;
}
/* default styles */
#c9-button.c9-default {
border-top: 6px solid transparent;
border-left: 6px solid transparent;
border-right: 6px solid transparent;
background: #aaa;
background: none repeat scroll 0 0 rgba(0, 0, 0, 0.3);
border-radius: 15px 15px 0 0;
}
#c9-button.c9-default.c9-top-left, #c9-button.c9-default.c9-top-right {
top: -32px;
bottom: auto;
}
#c9-button.c9-default.c9-top-left.c9-shown, #c9-button.c9-default.c9-top-right.c9-shown {
top: 0;
}
#c9-button.c9-default.c9-bottom-left, #c9-button.c9-default.c9-bottom-right {
bottom: -32px;
}
#c9-button.c9-default.c9-bottom-left.c9-shown, #c9-button.c9-default.c9-bottom-right.c9-shown {
bottom: 0;
}
#c9-button.c9-default.c9-center-left {
left: -32px;
}
#c9-button.c9-default.c9-center-left.c9-shown {
left: 0;
}
#c9-button.c9-default.c9-center-right {
right: -32px;
}
#c9-button.c9-default.c9-center-right.c9-shown {
right: 0;
}
#c9-button.c9-default #c9-button-content {
border-radius: 10px 10px 0 0;
background: #F6F6F6;
color: #666;
display: block;
padding: 6px 12px;
height: 20px;
line-height: 22px;
font-size: 16px;
font-weight: bold;
text-align: center;
}
#c9-button.c9-default:hover {
background: none repeat scroll 0 0 rgba(0, 0, 0, 0.2);
}
#c9-button.c9-top-left.c9-default, #c9-button.c9-top-right.c9-default {
border-top-width: 0;
border-bottom: 6px solid transparent;
border-left: 6px solid transparent;
border-right: 6px solid transparent;
border-radius: 0 0 15px 15px;
}
#c9-button.c9-top-left.c9-default #c9-button-content, #c9-button.c9-top-right.c9-default #c9-button-content {
border-radius: 0 0 10px 10px;
}
#c9-button.c9-default #c9-remover {
width: 0;
transition: opacity 0.3s, width 0.3s;
opacity: 0;
top: 6px;
position: absolute;
right: 5px;
background: #aaa;
height: 20px;
text-align: center;
color: white;
border-radius: 7px;
line-height: 20px;
text-shadow: 0 1px 1px rgba(0,0,0,0.2);
overflow: hidden;
padding: 0;
text-decoration: none;
}
#c9-button.c9-default #c9-remover:hover {
color: white;
}
#c9-button.c9-default.c9-removable #c9-button-content {
padding-left: 18px;
padding-right: 18px;
transition: padding 0.3s; -moz-transition: padding 0.3s; -webkit-transition: padding 0.3s; -o-transition: padding 0.3s; -ms-transition: padding 0.3s;
}
#c9-button.c9-default.c9-removable:hover #c9-button-content {
padding-left: 6px;
padding-right: 30px;
}
#c9-button.c9-default.c9-removable:hover #c9-remover {
-ms-filter:"progid:DXImageTransform.Microsoft.Alpha(Opacity=50)";
filter: alpha(opacity=50);
opacity: 0.5;
width: 20px;
}
#c9-button.c9-default.c9-removable #c9-remover:hover {
-ms-filter:"progid:DXImageTransform.Microsoft.Alpha(Opacity=80)";
filter: alpha(opacity=80);
opacity: 0.8;
color: white
}
/* Plain styles */
#c9-button.c9-plain {
background: #cf4647;
font-weight: bold;
font-size: 20px;
text-align: center;
text-decoration: none;
color: white;
display: block;
height: 50px;
line-height: 50px;
bottom: -50px;
}
#c9-button.c9-plain #c9-button-content {
height: 50px;
line-height: 50px;
display: block;
padding: 0 10px;
}
#c9-button.c9-plain.c9-top-left, #c9-button.c9-plain.c9-top-right {
top: -50px;
bottom: auto;
}
#c9-button.c9-plain.c9-top-left.c9-shown, #c9-button.c9-plain.c9-top-right.c9-shown {
top: 0;
}
#c9-button.c9-plain.c9-bottom-left.c9-shown, #c9-button.c9-plain.c9-bottom-right.c9-shown{
bottom: 0;
}
#c9-button.c9-plain.c9-center-left {
left: -50px;
}
#c9-button.c9-plain.c9-center-left.c9-shown {
left: 0;
}
#c9-button.c9-plain.c9-center-right {
right: -50px;
}
#c9-button.c9-plain.c9-center-right.c9-shown {
right: 0;
}
#c9-button.c9-plain:hover {
-ms-filter:"progid:DXImageTransform.Microsoft.Alpha(Opacity=90)";
filter: alpha(opacity=90);
opacity: 0.9;
}
#c9-button.c9-plain.c9-top-right, #c9-button.c9-plain.c9-bottom-right {
right: 0;
}
#c9-button.c9-plain.c9-top-left, #c9-button.c9-plain.c9-bottom-left {
left: 0;
right: auto;
}
#c9-button.c9-plain #c9-remover:hover {
color: white;
}
/* Image styles */
#c9-button.c9-image {
opacity: 0;
}
#c9-button.c9-image.c9-shown {
opacity: 1;
}
#c9-button.c9-image #c9-remover {
display: none;
}
#c9-button.c9-image:hover #c9-remover {
display: block;
}
#c9-button.c9-image.c9-top-right, #c9-button.c9-image.c9-bottom-right {
right: 0;
}
#c9-button.c9-image.c9-top-left, #c9-button.c9-image.c9-bottom-left {
left: 0;
right: auto;
}
#c9-button.c9-image.c9-bottom-left, #c9-button.c9-image.c9-bottom-right {
bottom: 0;
}
#c9-button.c9-image.c9-top-left, #c9-button.c9-image.c9-top-right {
top: 0;
}
#c9-button.c9-image #c9-remover:hover {
color: white;
}
/* Embed button */
html body .w-entry-button {
outline: none;
overflow: hidden;
display: block;
visibility: visible !important;
background-image: -webkit-linear-gradient(#28a0e5, #015e94);
background-image: -moz-linear-gradient(#28a0e5, #015e94);
background-image: -ms-linear-gradient(#28a0e5, #015e94);
background-image: -o-linear-gradient(#28a0e5, #015e94);
background-image: linear-gradient(#28a0e5, #015e94);
-webkit-font-smoothing: antialiased;
border: 0;
padding: 1px;
text-decoration: none;
-moz-border-radius: 5px;
-webkit-border-radius: 5px;
border-radius: 5px;
-moz-box-shadow: 0 1px 0 rgba(0,0,0,0.2);
-webkit-box-shadow: 0 1px 0 rgba(0,0,0,0.2);
box-shadow: 0 1px 0 rgba(0,0,0,0.2);
-webkit-touch-callout: none;
-webkit-tap-highlight-color: transparent;
-moz-user-select: none;
-khtml-user-select: none;
-webkit-user-select: none;
-ms-user-select: none;
-o-user-select: none;
user-select: none;
cursor: pointer;
position: relative;
margin: 10px auto;
width: 225px;
text-align: center;
}
html body .w-entry-button.w-entry-button-unbranded .w-entry-button-inner {
padding: 0 12px;
}
html body .w-entry-button.w-entry-button-unbranded .w-entry-incentive-icon-inner {
display: none;
}
html body .w-entry-button.w-entry-button-unbranded .w-entry-button-inner {
text-indent: 0;
}
html body .w-entry-button::-moz-focus-inner {
border: 0;
padding: 0;
}
html body .w-entry-button .w-entry-button-inner {
display: block;
position: relative;
padding: 0 12px 0 8px;
height: 36px;
line-height: 35px;
background: #1275ff;
background-image: -webkit-linear-gradient(#7dc5ee, #008cdd 85%, #30a2e4);
background-image: -moz-linear-gradient(#7dc5ee, #008cdd 85%, #30a2e4);
background-image: -ms-linear-gradient(#7dc5ee, #008cdd 85%, #30a2e4);
background-image: -o-linear-gradient(#7dc5ee, #008cdd 85%, #30a2e4);
background-image: linear-gradient(#7dc5ee, #008cdd 85%, #30a2e4);
font-size: 18px;
color: #fff;
font-weight: bold;
font-family: "Helvetica Neue", Helvetica, Arial, sans-serif;
text-shadow: 0 -1px 0 rgba(0,0,0,0.25);
-moz-box-shadow: inset 0 1px 0 rgba(255,255,255,0.25);
-webkit-box-shadow: inset 0 1px 0 rgba(255,255,255,0.25);
box-shadow: inset 0 1px 0 rgba(255,255,255,0.25);
-moz-border-radius: 4px;
-webkit-border-radius: 4px;
border-radius: 4px;
text-indent: 12px;
left: auto;
top: auto;
width: auto;
}
html body .w-entry-button .w-entry-button-inner * { /* mangled span override */
display: inline;
left: auto;
top: auto;
position: static;
width: auto;
height: auto;
background: none;
}
html body a.w-entry-button:active {
background: #005d93;
}
html body a.w-entry-button:active .w-entry-button-inner {
color: #eee;
background: #008cdd;
background-image: -webkit-linear-gradient(#008cdd, #008cdd 85%, #239adf);
background-image: -moz-linear-gradient(#008cdd, #008cdd 85%, #239adf);
background-image: -ms-linear-gradient(#008cdd, #008cdd 85%, #239adf);
background-image: -o-linear-gradient(#008cdd, #008cdd 85%, #239adf);
background-image: linear-gradient(#008cdd, #008cdd 85%, #239adf);
-moz-box-shadow: inset 0 1px 0 rgba(0,0,0,0.1);
-webkit-box-shadow: inset 0 1px 0 rgba(0,0,0,0.1);
box-shadow: inset 0 1px 0 rgba(0,0,0,0.1);
}
html body a.w-entry-button .w-entry-incentive-icon {
z-index: 1;
float: left;
border-right: solid 1px #1682C0;
text-indent: 0px;
}
html body a.w-entry-button .w-entry-incentive-icon-inner {
float: left;
border-right: solid 1px #8CC2E2;
padding-right: 8px;
position: relative;
width: 22px;
height: 36px;
}
html body a.w-entry-button .w-entry-incentive-icon img {
height: 22px;
width: 22px;
top: 7px;
padding: 0;
position: relative;
z-index:1;
vertical-align: top;
max-width: none;
max-height: none;
display: block;
}