Enter my 2 gift card giveaways:
White Plum
,
HMK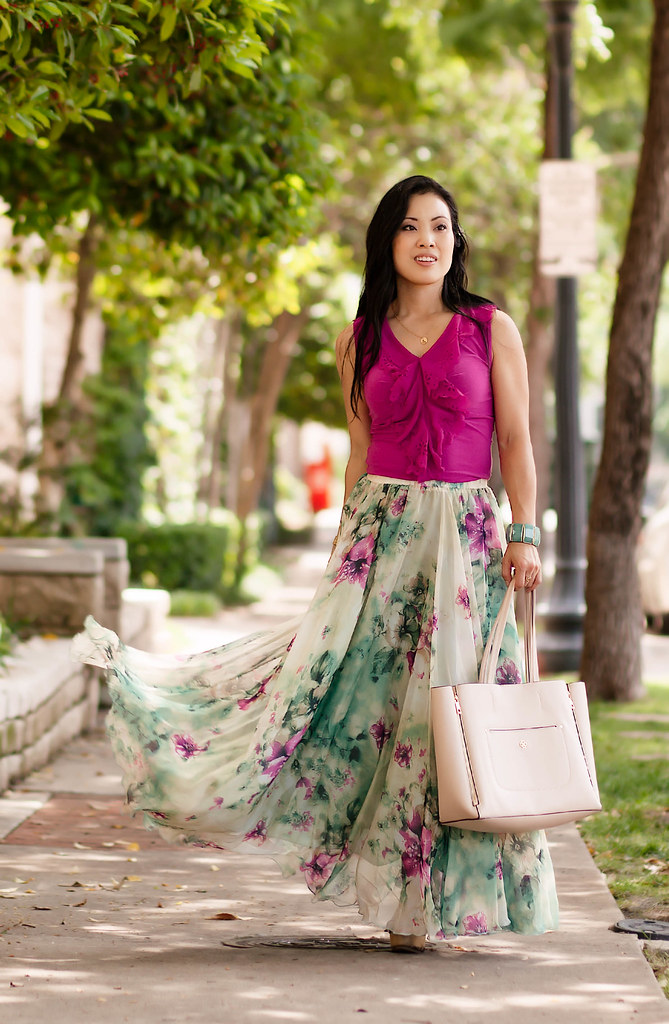 After the tornado and flash flood scare of yesterday, we were given the most beautifully sunny day today.  I took advantage of the warm weather and wore a sleeveless ruffle top with a floral chiffon maxi skirt that perfectly caught the breeze every time it picked up.  Flowing and swaying with every step, this skirt has an ethereal, floaty feel that just makes you feel absolutely weightless!
This week has flown by for me and I can't believe it's the weekend already.  Adrian just came home from a two-week business trip and Dylan and I couldn't be happier to have Daddy back!  We have a busy weekend filled with good friends and good eats that I'm really looking forward to.  I've also been working on the fist bump with Dylan so let's see if he can surprise a few of our friends!  😉
Shop This Look:

P.S. In case you missed it:
++ All pictures taken with this camera, lens, tripod, and remote.